JOINTED WOODEN RABBIT (HENNOW HARE!)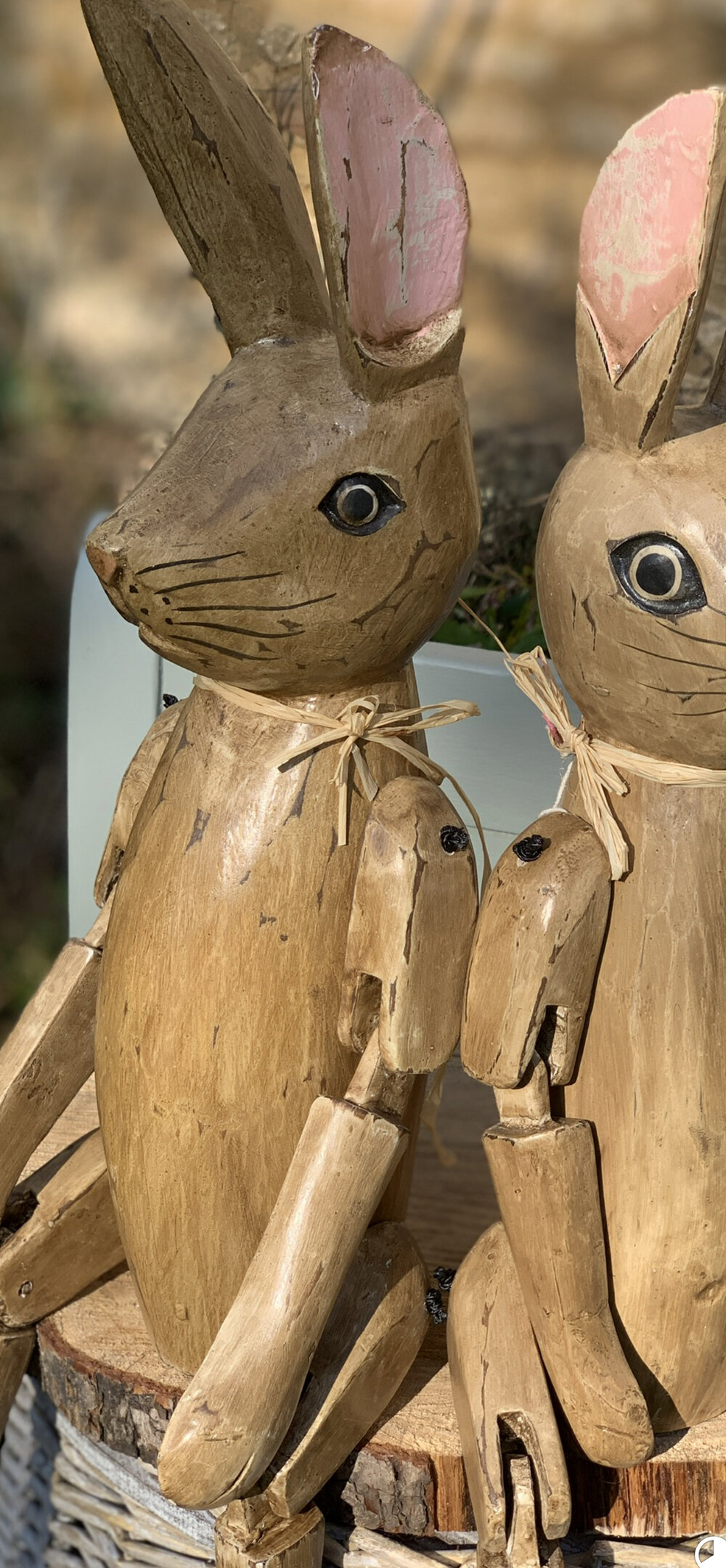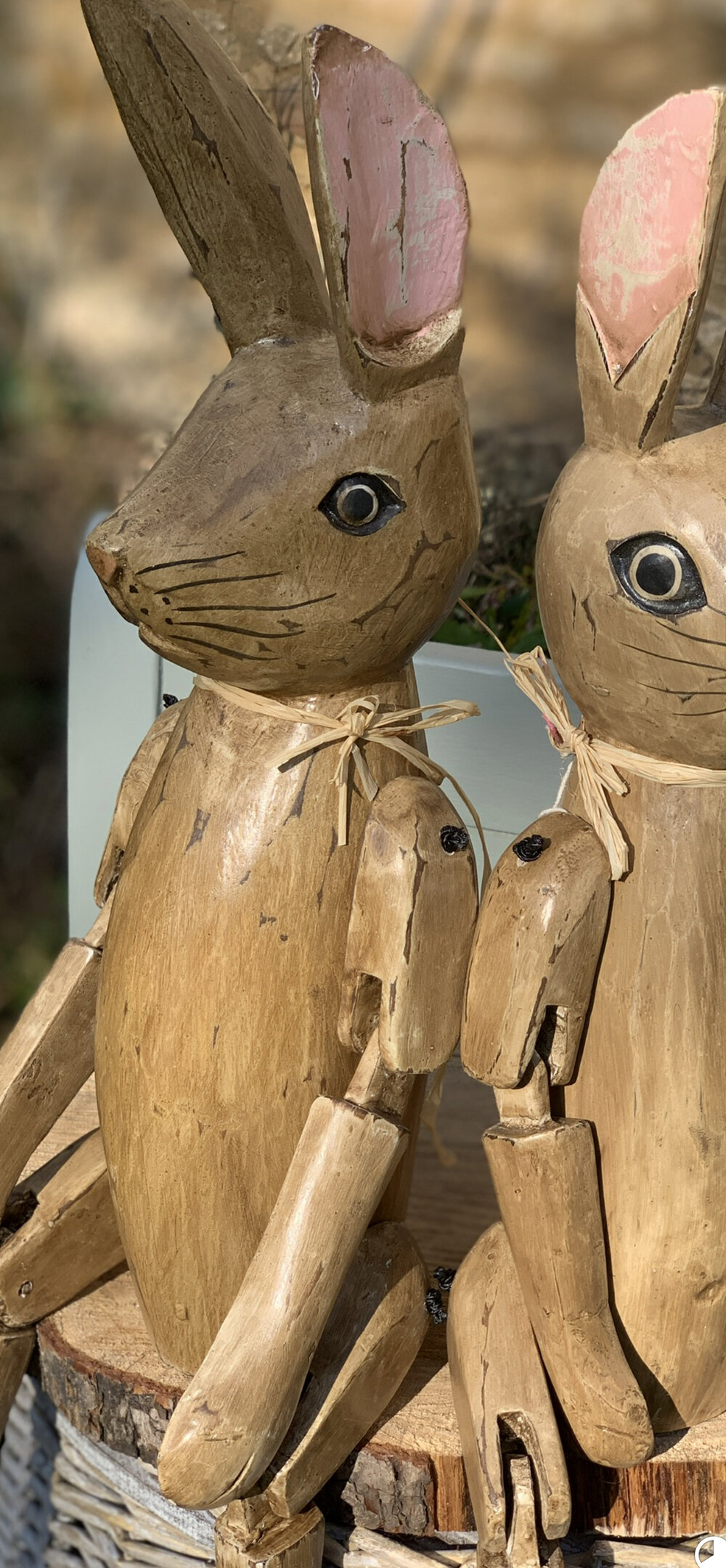 JOINTED WOODEN RABBIT (HENNOW HARE!)
Beautiful Jointed Wooden Hare, or sometimes known as the Hennow Hare.
Folklore says these we're carved from ancient woodland trees & traditionally kept in country homes as good luck charms and to bestow blessings on their inhabitant!
Hand carved with distressed feel and with flat bottom & articulated arms & legs they will sit unsupported anywhere and add such a cute and serene addition to any home.
dimensions approx: 70cm from
tip of ear to toe, seated approx 45cm and width 17cm