HAND PAINTED WOODEN BOARD (HARE)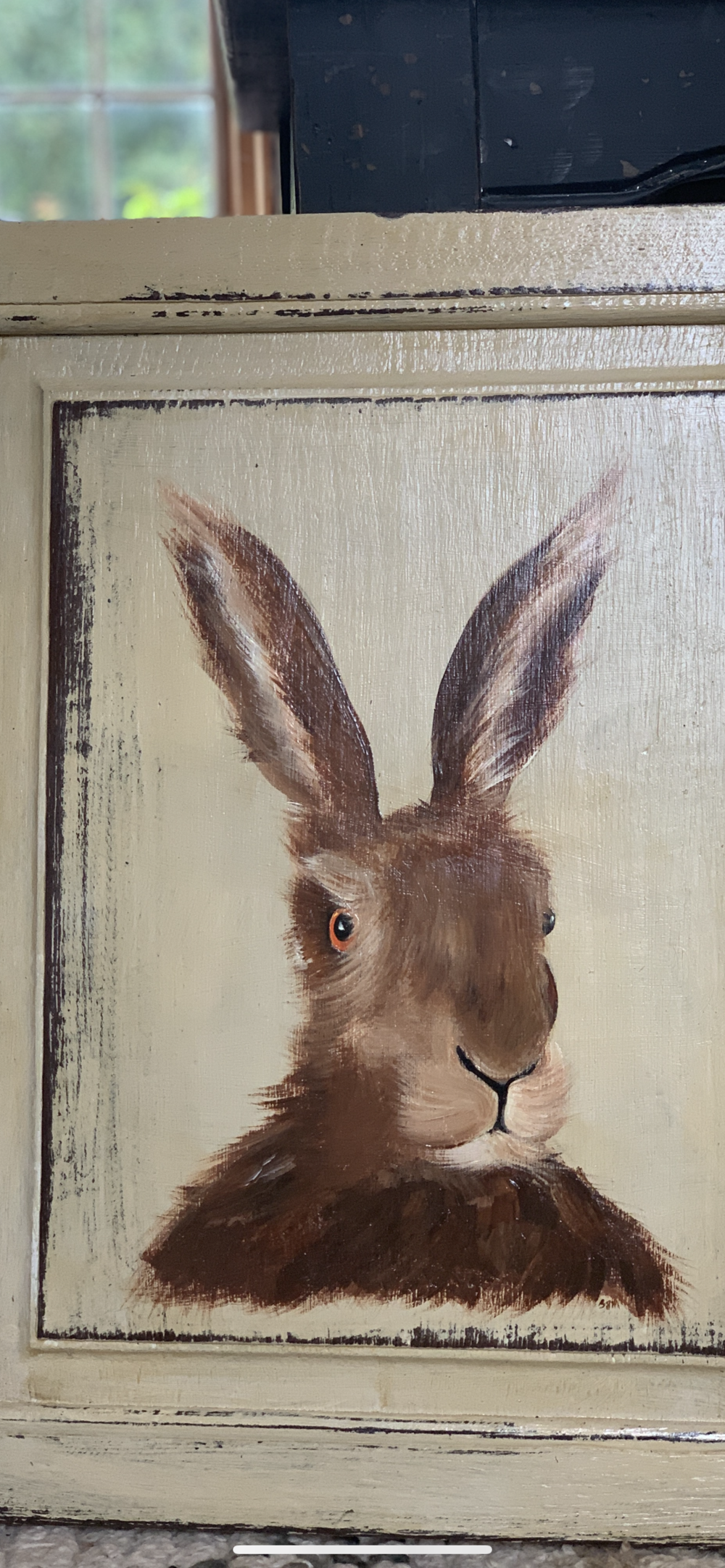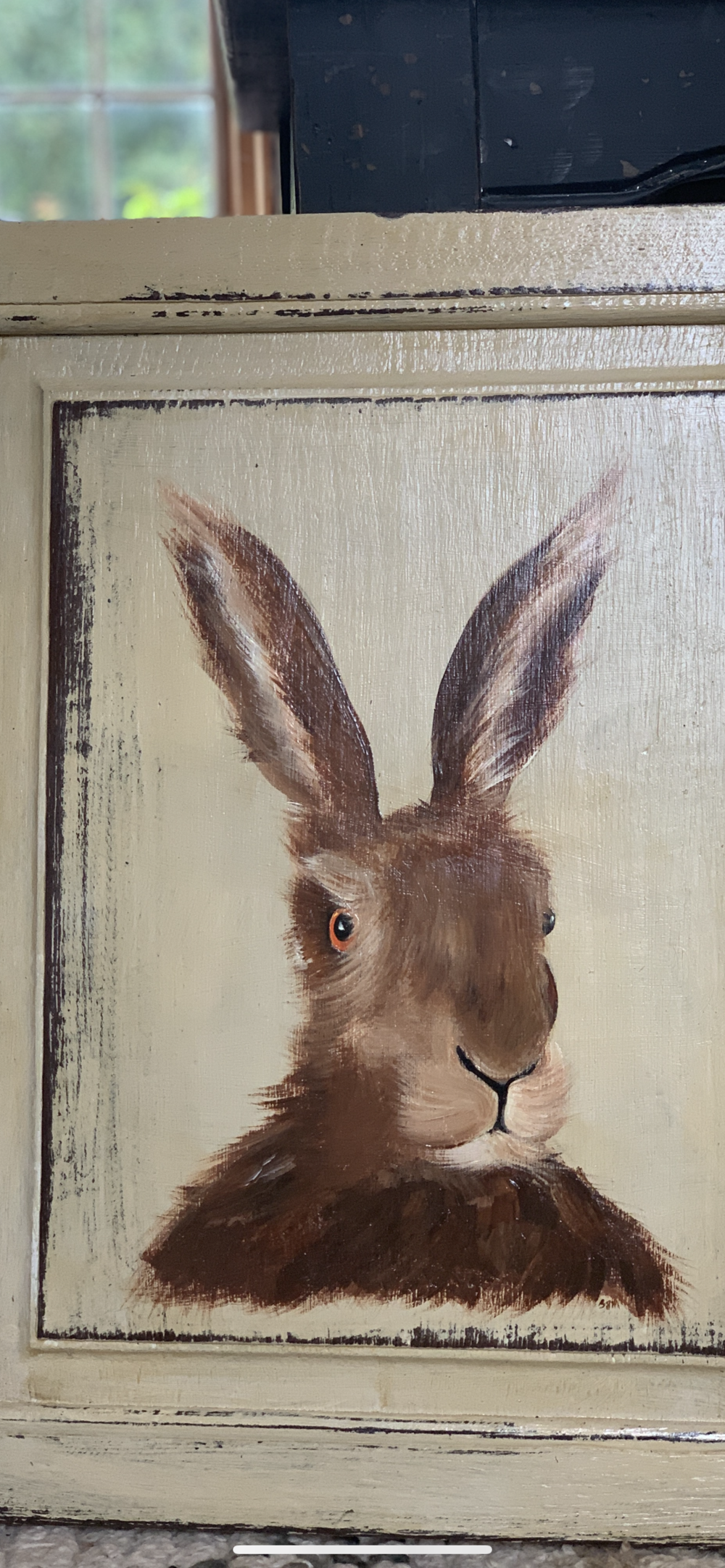 HAND PAINTED WOODEN BOARD (HARE)
Beautiful Unique Hand Painted Hare on distressed reclaimed door panel by talented artist friend based here in the West Country.
Each painting is unique, waxed with beady eye & twitchy nose, comes with robust rope attached to back so cute to hang anywhere in the home or outside!
*There are 2 types, natural cream background & dark - please note these are painted to order & delivery will for mid/end November.
dimensions: 50 x 60cm x 3cm